I received product/compensation in exchange for sharing my honest opinion.
Christmas is just a few weeks away and for us, it is all about family time. We are so busy throughout the year and with the kids off of school and my husband taking some vacation time, we try to take advantage of spending time together. My new year's resolution though is to have more family game nights especially now that my youngest is old enough to play more games. I mean I love Hi Ho Cherry O but there is only so much I can play.
Our most recent family game night consisted of Giant Toppling Timbers which was nice because it was a game for all ages in my family.
What is great about game nights is that they are fun, cheap and includes everyone. You can rotate out games, have someone new choose a game each week or invite new friends to play. We honestly have an overflowing closet of games, many of them are not even opened yet. I feel like I have failed as a parent as my kids have not played even some of the classic games like Yahtzee or Pictionary.
To get my family started on our game nights, we were given a few classic games to get started. My kids were excited for some new games!
Looking for some quick and fun activities to do with your family and friends over the holiday season and beyond? Catholic Central has come out with a fun Christmas Fun in 5 sheet to learn some cool facts about the "whys" and history behind some of the most time-honored Christmas traditions and some quick family-friendly activities!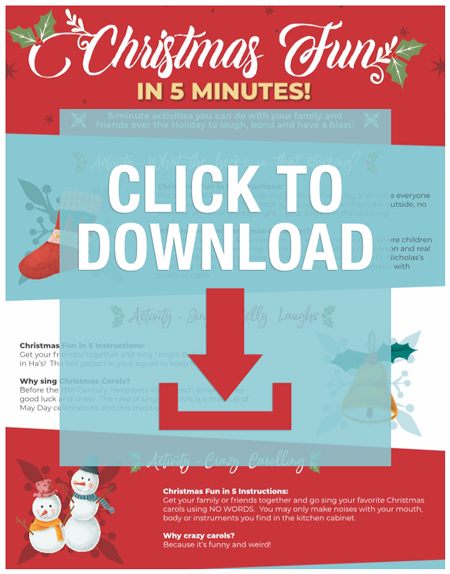 Here is one of our Christmas Fun in 5 games – "Guess what's in your stocking?":
About CATHOLIC CENTRAL:
You have questions about the Catholic faith and what it means to be Catholic. We have answers. Using a team of witty writers, appealing hosts, and even some learned theologians, we've created shareable, snackable videos that teach the timeless truths and deep history of the Church with humor and heart. Produced in the Family Theater Productions studios on Sunset Boulevard in Hollywood, CATHOLIC CENTRAL entertains, enlightens and inspires.
For more on Catholic Central Visit them at: http://www.catholiccentral.com
WIN IT: (1) US winner will receive a Christmas Classic Game Kits
Games may vary
Need help entering a giveaway? Check out my blog post for some help!
GIVEAWAY ENTRY: